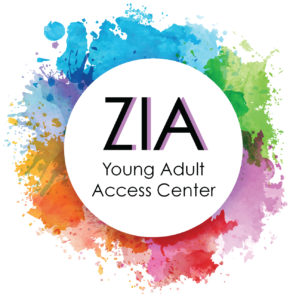 ZIA Young Adult Access Center Locations
Due to the Coronavirus, all in-person events have been canceled. Please see below for phone and online support.
Kiva Centers
209 Shrewsbury Street, Worcester, MA 01604
Days and Hours at Kiva: Mondays 10:00 am-6:00 pm, Wednesdays 12:00pm-8:00pm 
Open Sky Community Services
4 Mann Street, Worcester, MA 01602
Days and Hours at Open Sky: Tuesdays, Thursdays, Fridays 2:00 pm-6:00pm
Meet great people and become part of a supportive community!
Stay informed! Like and follow Zia on Facebook!